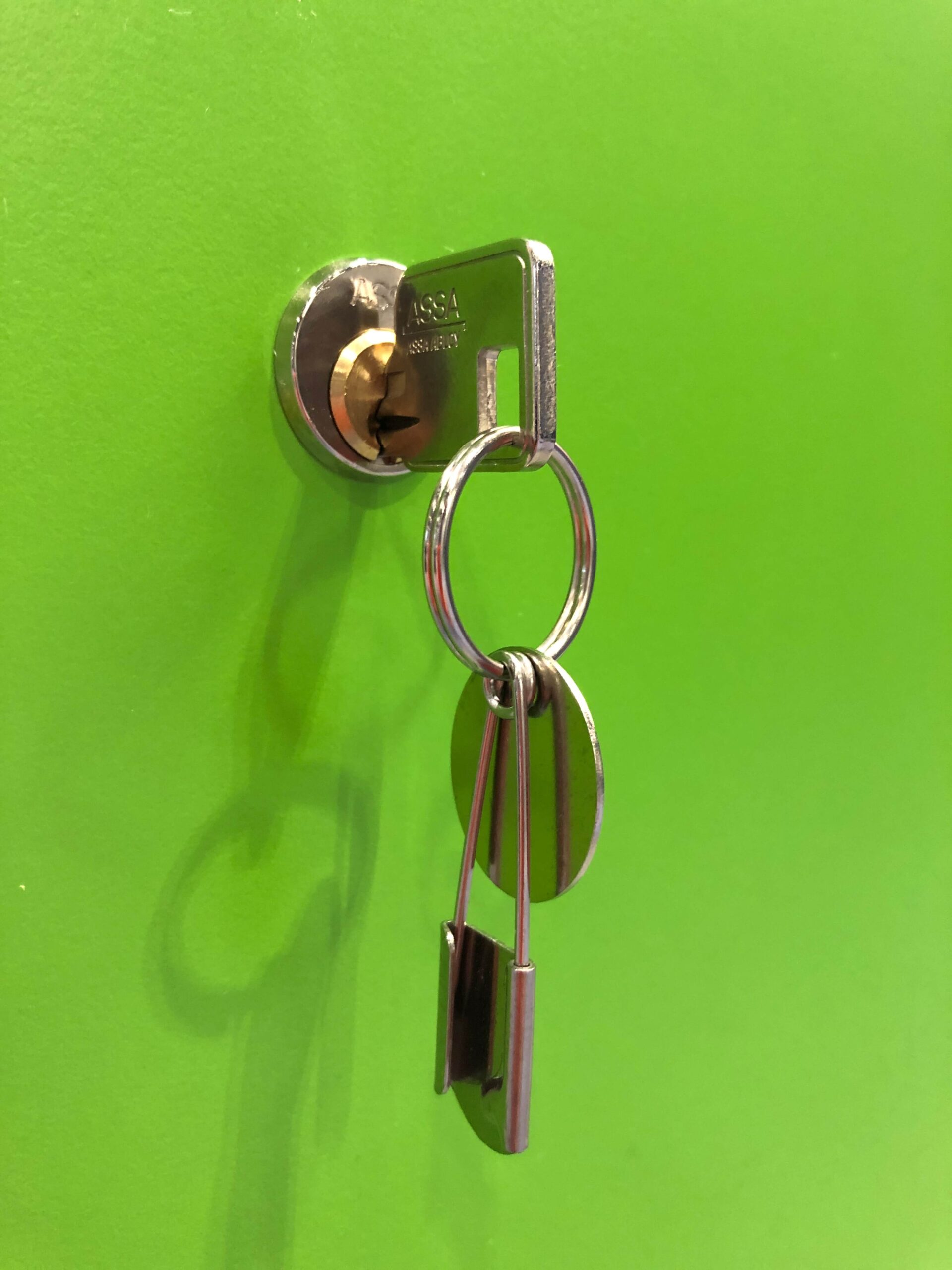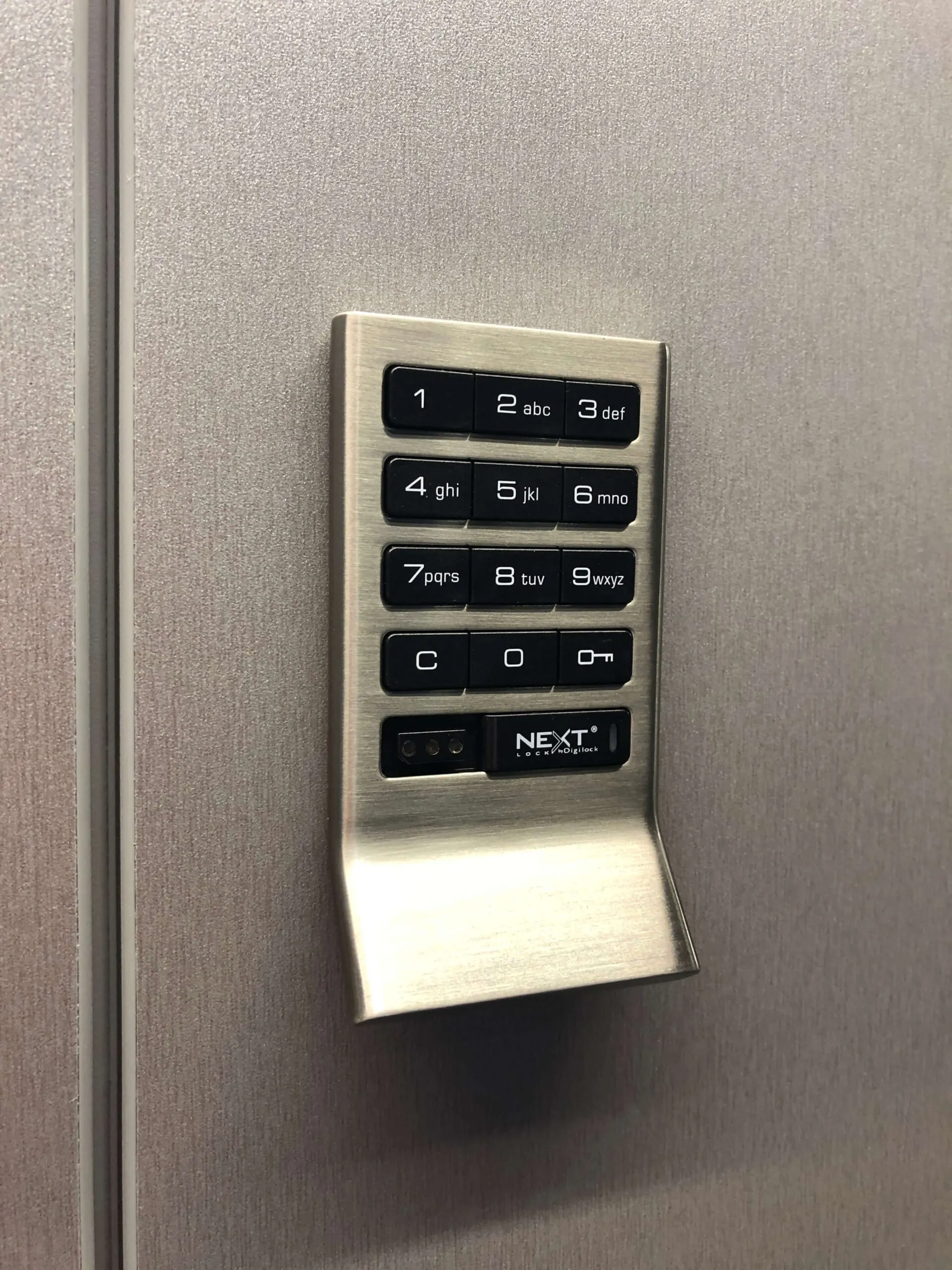 Changing room specialists Crown Sports Lockers complement their storage solutions with security systems to match technology, convenience and finishes with client preferences and budgets.
Crown manufacture bespoke and off-the-shelf lockers in a huge range of sizes, door designs, colours and materials, working with leading lock suppliers to ensure client fitouts link décor and security requirements.
"Locking systems offer vital security for valuables and belongings," says Crown Director Spencer Grimwood, "while also adding the finishing touches to changing area storage, with stylish and distinctive focal features."
Traditional hasp locks remain a popular, cost-efficient option for leisure sites and the education sector, he reports. "They present minimal moving parts and eliminate the overhead of having to replace lost keys as the customer or pupil supplies the padlock and replaces it if they misplace the key. Some Village Hotels sites that Crown have fitted out have specified hasp locks, as has Nottingham High School."
To further heighten hasp lock security, Crown has developed its own version – the Swivel-lock (www.swivel-lock.com). Its resin body and aluminium shaft are designed to prevent anyone gaining purchase on the lock when trying to break into a locker.
A favourite among golf clubs, the key-operated camlock is available in a cast metal barrel for dry changing rooms or brass metal barrel for wet areas. Also adopted in spas for day guests, camlocks have no key-retaining feature, leaving clubs or operators to bear the cost of replacing lost ones.
The £1 coin lock however only allows the key to be released once money or a token are deposited. Advent of the new £1 coin spelt hefty replacement costs for some operators and may do so again if the Government announces further coinage changes.
The locks remain the preferred choice for major leisure operator The Club Company, in part because they see the £1 coin-operated locks as a simple, straightforward system to secure members' and visitors' belongings.
"Electronic keypad locking is becoming the ever more popular choice," Spencer says. "With no keys to misplace, these systems only require a four-digit random code number to allow users entry to their locker. These are the locks that spa and leisure site members and guests expect to see now."
Here's where design adaptability comes into its own, he adds.  Electronic keypad locking suits all applications from the `everyday` to high-end. "Brushed nickel and matt black finish options deliver real style to lockers," Spencer says. "They do the job and look the business."
At the top-end of locker security is RFID. "There's no keypad, so no PIN number to remember. Users wear a silicone wristband they press against the lock to access their locker."
Available in the same range of attractive finishes as electronic keypads, RFID security holds the added benefit of allowing operators to programme selected access to different areas of a leisure club or facility when they specify additional software for the device.
"The flexibility of RFID is a real benefit for operators," stresses Spencer. "They can programme wristbands for use with certain lockers and for spa day guests for example, who can collect their robe and slippers from them on arrival. Hotel spa owners and operators can effectively segregate day guests from residents this way."