We are committed to manufacturing and designing our products in the UK, and have been part of the Campaign to support 'Made in Britain', since 2017. As part of the scheme, we are included in the members' directory and we are also authorised to display the 'Made in Britain' mark on all of our collateral, including our website. The membership is assurance that you're buying products from a committed UK business. For 30 years we have been supplying both standard design and bespoke wooden storage locker operations to numerous sectors. These include independent schools, colleges & universities; golf clubs; the leisure industry; hotels & spas; offices and workplaces; healthcare; and sports clubs (football clubs, rugby clubs, cricket clubs etc.).
What Does the accreditation mean?
Britain has a long history and reputation in the manufacturing industry, which is sometimes easy to forget. 'Made in Britain' is a not-for-profit British manufacturing membership organisation, open to every sector, bringing together British SME manufacturers, united by the licensed use of the registered, collective mark. The 'Made in Britain' mark has become a renowned symbol of British provenance and high standards, with member companies using it on their products to help them sell more at home and abroad. It stands for quality, value, safety and high standards, and is the officially recognised product stamp. The mark helps you, the buyer, at home and abroad to identify British-made products. We are proud to be part of a scheme that recognises our product as one of the best in industry, which our reviews are testament to.
Why is the Campaign important?
The importance of promoting British-made goods in the global market is more important than ever. We are working towards sustainability targets, in line with the government's 25-year environmental plan, as are many other manufacturing businesses. Manufacturing in the UK is key to reducing the mileage a product has to travel, therefore lowering carbon emissions and having less of an impact on the environment. Our research and development phase becomes more streamlined, enabling us to communicate with our customers more easily. We will always endeavour to tailor our services to suit every customer's requirements.
Brexit-related uncertainty and the volatility in the strength of the pound have provided more than a few problems for business owners over the past few years. No business is exempt, but those who work with manufacturers in the UK have fewer risks associated with their supply chain, as they don't need to import their finished products.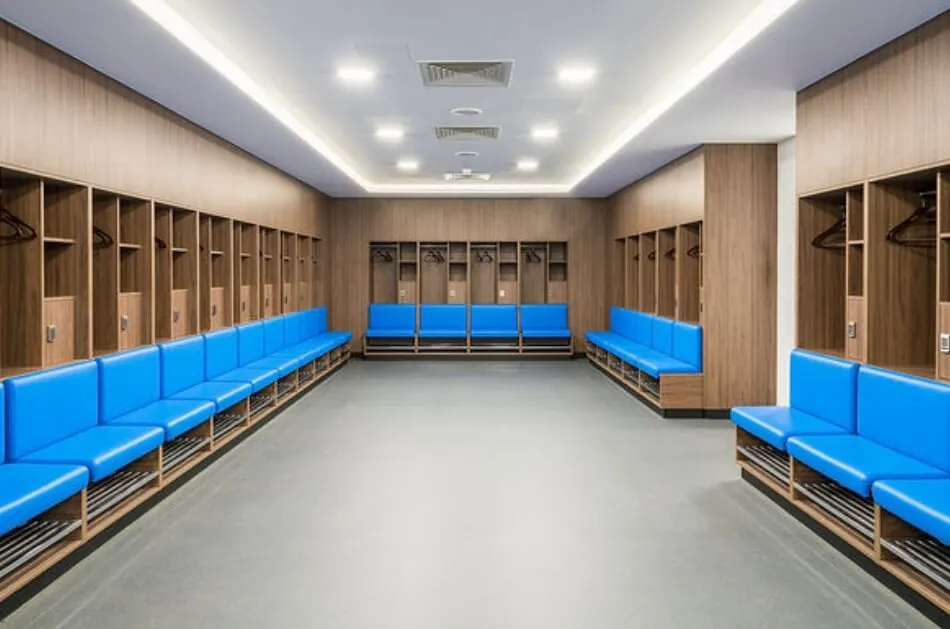 Next Steps?
If our 'Made in Britain' blog inspired you to start a renovation project at your hotel, office, gym, school, football club, golf club or spa, please get in touch with us. You can submit your enquiry via our contact form or call us on 01803 555885 to discuss your requirements with a member of the Crown Sports team.